What's a "Life Stack"? #
This is my "Life Stack". I used to call it "Stuff I Use" but thought "Life Stack" sounded cooler. Either way, it's a list of things that I use to manage my life or that I simply enjoy using.
Last updated July 2022.
Computing #
Apple MacBook Pro M1 Max (2022) – Finally, Apple makes a great laptop again.
Lenovo ThinkPad X1 Carbon (2015) – I tinker with Linux on this. Hate the trackpad more than anything.
Apple iPad Pro 10.9 (2021) – I am not an iPad person. Not sure I ever will be but this is a great device anyway. The Magic Keyboard makes it usable.
iPhone 12 Mini – It's an iPhone. The properly sized one. I put it in the Computing category but it goes in nearly every category.
Apple Studio display – A great monitor. Just the right size. Gorgeous view.
Happy Hacking Keyboard Professional 2 – The greatest keyboard. It's nearly perfect.
Software #
Here's the software that I currently use on a regular basis.
Emacs,  Org mode, and Denote – I write nearly everything in Org-mode. Tasks, lists, documents, publishing, all in plain text.
DEVONthink – Email Archives, Manuals, PDFs, Scanned documents. Years of archives remain searchable and synced across devices.
Apple Mail – It's fine, and it's always right there.
BBEdit – As much as I try to remain in Emacs for editing, whenever I need something fancy done with a lot of text, I turn to BBEdit. It's the editor I've used the longest. In fact, it may be the piece of software I've used the longest, period. It remains truly great.
LaTeX – I have no real need for LaTeX but it does such a great job laying out documents that I use it anyway. Mostly, this is done via Org mode but I also use LaTeX directly when I feel like being tweaky.
Terminal – I spend a lot of time in a terminal. Apple's built-in Terminal app works fine for me, now that I'm using Fish Shell.
Slack – People enjoy hating on Slack but it really is a wonderful replacement for the tangle of emails and reply-all threads that came before.
Git – For a long time I pushed Mercurial over Git, as it was simpler to use and understand. I lost, so everything goes in Git. 
1Password – Password management
Chronosync – Helps me keep things backed up properly
Raycast – Launcher and generally useful utility for all sorts of automation and shortcuts. Replaced Alfred for me a year or so ago.
Keyboard Maestro – Macro wizardry. A wildly useful tool for automating things. I've also started using it as my text snippet expander and it works great for that, too.
CleanShot X — Far and away the best screenshot utility
Apple Messages – Nearly everyone I communicate with uses Apple devices
Signal – For non-Apple and/or private communication
Photography #
Software #
Lightroom – I use the both the new and the Classic versions, depending.
Capture One Pro – Raw file editor for special occasions
Apple Photos – For iPhone shots and keepers exported from my editor
Photo Mechanic – Ingesting, tagging, and renaming photos from cards. Nothing is faster or easier. I'd like to not need it, but trying to caption and tag dozens of photos at a time is an exercise in frustration in any other app.
DxO PhotoLab – Unbelievably good noise reduction with great camera/lens profiles.
Cameras #
I love cameras. Most of mine are film cameras. Here's what I'm using currently.
Leica M Film Cameras
My favorite object of any kind is a Leica M film camera. I have several of them and they also happen to be the best cameras.
Leica MP (Black Paint)
Leica M6
Leica M3
Hasselblad 500C/M
Some cameras are iconic for a reason. The Hasselblad V series cameras are iconic, beautiful, and superbly engineered. They also produce wonderful images, which is why they are my favorite all-around cameras.
Linhof Master Technika
Large Format (4×5) film camera. I love this thing. It's built like a tank and smooth as silk. It's also a pain in the ass to use, but there's nothing like a 4×5 negative.
Other Film Cameras
I love cameras. Here's a list of the ones I currently own but don't use as often.
Graflex Crown Graphic – 4×5 film camera
Graflex Speed Graphic – Another 4×5 film camera
Canon AE–1 Program – 35mm Film SLR (My first real camera)
Canon Canonet – 35mm rangefinder camera
Canon Pro-zoom 814 Electronic – Super8 movie film camera
Leica IIIf – Barnack!
Minolta Autocord – Medium format TLR
Nikon F100 – 35mm auto-focus film camera
Olympus OM–1n – 35mm film camera
Olympus OM–2n – 35mm film camera
Olympus Stylus Epic – Compact 35mm film camera
Digital Cameras
Panasonic Lumix S5 - Used mostly for scanning negatives, but a find, full-frame camera in its own right.
Ricoh GRIII - Pocketable, high-quality (APS-C), and fun to use snapshot camera.
Photo Hardware #
Some miscellaneous photo-related support items
Canon PRO–100 – Photo printer that I too rarely use
Epson V750 – Flatbed film scanner. Works great for medium and large format. Less great for 35mm. After 12 years, it's broken.
PrimeFilm XAs – 35mm film scanner. I hate using it.
Profoto D1 Monolights – I'm fortunate enough to own a couple of great monolights. I should use them more often.
Billingham Hadley Pro Small – Beautiful and well-made camera bag
Darkroom #
I use a bathroom as a makeshift darkroom.
Leitz Focomat v35 – 35mm auto-focus enlarger. Solid and reliable. It cost as much as a Volkswagon when it was first produced in 1979. It is a fantastic device.
Beseler 45MXT – This is for printing medium and large format negatives. Mine is a little janky but works great overall.
Leitz Focomat IIc – Manufactured from 1956–1983, the Focomat IIc is a giant, over-engineered marvel of an enlarger. I bought mine as a fixer-upper from Craigslist and I still don't have it working completely. Getting there, though
Lifestyle and Miscellaneous Hardware #
Music #
And the rest…
Focal Chorus V Speakers – Pretty good floor-standing speakers in my TV/Music room.
KEF LSX – Outstanding wireless speakers
Yamaha CD-S300BL CD Player – I still listen to CDs, so I bought a new CD player a few years ago.
Sonos wireless music system – Music everywhere in my house. I use a Soundbar and several Play:3 speakers.
Sennheiser HD 600 – Open-back, over-the-ear headphones. These are for when I want to really listen to music.
Apple AirPods Max – They're amazing but I kind of hate them
Apple HomePods – I ended up with a couple of these. They look and sound very good.
Other #
Amazon Kindle Oasis (2nd gen) – Books on the go. I prefer real books but the Kindle sure is handy. I like the larger size of this model.
Kobe Forma ebook reader – An alternative to Amazon that works great with more formats and I can rent books from my local library right from the device.
Pen and Paper #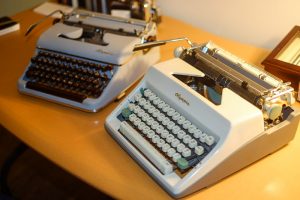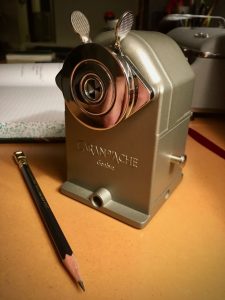 Every Day Carry #
Whew! That's a lot of stuff.
---
Changelog #
Saturday, October 1, 2022
Removed M10-R (sold)
Removed M6 (sold)
Friday, July 15, 2022
Replaced 16″ MBP with M1 MBP
Removed Apple 27″ Retina iMac (2017)
Replaced 12.9″ iPad Pro with 10.9″ iPad Pro
Replaced iPhone X with iPhone 12 Mini
Removed Roam
Replaced iTerm2 with Apple Terminal
Removed Gitlab
Removed Dropbox
Replace Alfred with Raycast
Removed Tinderbox
Added TheBrain
Added Linhof Technika
Updated daily carry, bags, extra cameras
Sunday, September 6, 2020
Swapped in Leica M10-P for the Leica Q
Saturday, February 08, 2020
Added Red Oxx bag
Removed TheBrain
Removed older iMac
Replaced 2016 MBP with 2019 16-inch MBP
Friday, January 18, 2019
Added Emacs back 🤓
New bag
Saturday, December 08, 2018
Added new iPad 12.9″
Added HomePods
Replaced X-Pro2 with X-T3
Thursday, October 04, 2018
Added Leica Q
Added Photos and Affinity Photo
Deleted Emacs and friends 😳
Sunday, September 23, 2018
Replaced Lightroom with Capture One
Friday, July 13, 2018
Removed 12.9″ iPad Pro. I gave it to my dad.
Restored 1Password to its rightful place. Remind me to never switch password managers.
Friday, June 1, 2018
Changed from 1Password to Dashlane for password management
Replaced LaunchBar with Alfred
Replaced Pass with YNAB
Removed TextExpander since I'm now using Keyboard Maestro for text snippet expansion